Welcome
Jay and I have been together since 2014, and in 2017 we decided to move back to my hometown of Cabool to start my own business. We decided to start a family in 2018, and we are so happy to be able to raise our family here, and grow our business. Thank you all for your support!
Robyn's Bio:
I am a Licensed Massage Therapist. I received a 900 hour program from Professional Massage Training Center in Springfield, MO, and I receive continuing education regularly. I am trained in clinical and spa forms of massage therapy. I create a unique experience by employing different techniques to best suit your goal. I worked at a Resort Spa in Ridgedale, MO for 2 years, and I worked at Luxury Spa in Springfield, MO for almost 2 years. I created Relevant Manual Therapies LLC to make a positive difference in my community, and to bring great affordable services closer to home.
Jay's Bio:
I initially got into massage because in times when I had injured myself in athletic pursuits it was the only thing I found that was helping the kind of damage I had created. That damage I now know as mechanical soft tissue disfunction. Any pain that gets better or worse with movement or position is highly likely to fall into this category. My name is Jay, and with the best of my knowledge to assess and treat the muscles involved in your pain, I'm here to serve you.
Relevant Manual Therapies LLC is a great way to help you relieve the stress of your hectic schedule. I combine both relaxation and more specific therapeutic techniques to help you achieve your therapeutic goals, reduce anxiety, relieve stress, decrease muscle tension, or even perform a daily task with out pain. Schedule an appointment today, and take the first step to your goal.
Door remains locked until 10 minutes before your scheduled appointment time. Thank you.
To address health concerns:
We have always and will continue to follow the protocols for cleaning between each client. We have always went above what the board requires because there has always been dangerous diseases, and we care about preventing the spread of disease. This is why we have always had 30 minutes between clients to CLEAN.
The change we are making is a client will no longer be allowed to have their service if they have any illness type symptoms. We used to allow them to have their service if they said it was allergies or if they said they had been to the doctor, and it was not contagious. However, that is no longer the case.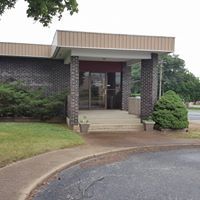 Gift Certificates are available!